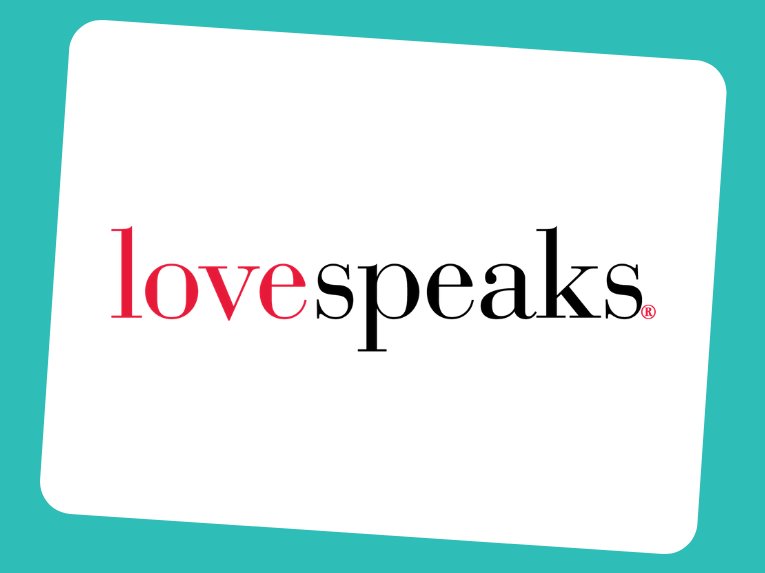 lovespeaks was Julie's very first client and her work with lovespeaks basically inspired and shaped the creation of Jultap Productions.  When you put Sally Lou Loveman — inspirational speaker, trendy class act, and visionary with contagious optimism — and Julie Meute — hard worker, loyal companion, and computer guru (this term is used loosely) with a quirky sense of humor — together on a project you definitely create some magic!  Sally Lou, former Audience Producer at The Oprah Winfrey Show was Julie's supervisor for years at the show; and when she founded her own business, lovespeaks, she promptly put Julie back on her team.
Sally Lou had a logo, a color scheme, a developing brand and a dream; she turned to Julie to create "the extras" for her new business.  At the beginning, Julie was building all of her PowerPoint presentations for her speeches.  The next major order of business was to create a presence on the web!  Julie started by building a quick website on GoDaddy's website builder tool which would eventually serve as a map for the WordPress website, lovespeaks.com. Currently, Jultap Productions manages the site which includes editing and posting blog entries, updating latest events, creating landing pages for special events, uploading event photo galleries and videos and any general site maintenance.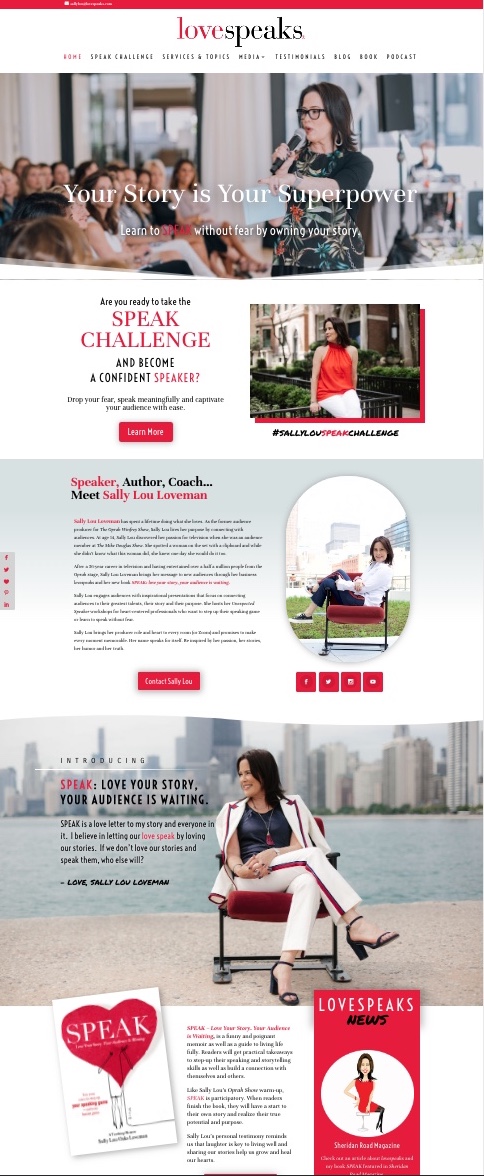 Some other "extras" Jultap Productions has created for lovespeaks include a promotional slide presentation, stickers, a slick folded business card with public speaking tips, and a thank you card.